To all the readers of my wonderful mothers blog:
Hi! I'm sure my mom has metioned me in the past- Lizzy, a.k.a. her tech support.
Well, her little techi is back at it tonight helping her upload pictures. (No worries- I'm sure that she'll catch on eventually. After all, it only took her 3 months to succesfully learn how to add an attachment to an e-mail!)
These are just some pictures from random moments throughout the past few months, showing just a few of the many things she has mentioned in her previous blogs. Enjoy!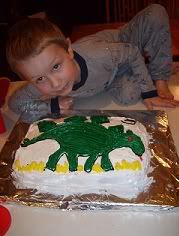 Happy Birthday to Patrick! (That is the amazing "Spike-tail dinosaur" *cough*Stegasaurus*cough* that my daddy created for him)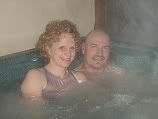 With a slight reluctancy my mom let me put this up. I thought it was a great picture. :]
Photo Removed
A fair share of the family at a recent dinner outing.
L-R: Will, me, Kim, Joe, Paul, Marci (Joe's girlfriend) Patrick, Mom
This would be Wicket- the puppy that keeps Joe smiling. (If my mom didn't mention- he was named after a Star Wars character!)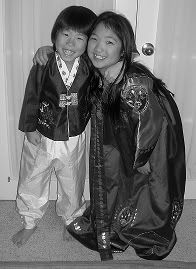 Kim and Paul after their professional picture. :]
I was told by my mommy to put a pretty picture of me up, so here it is! (*ahem* There is no reason at all for why this is smaller than the rest)