We spent Labor Day Weekend at my parent's lakeside cabin. I am both happy and sad to see summer end. We will always have sad memories of this summer but there will be happy memories interspersed.
I am sending copies of these pictures to Vu in Vietnam and telling him that next summer he will be with us going for rides in the boat, fishing, playing games and making s'mores. Happy last day of summer!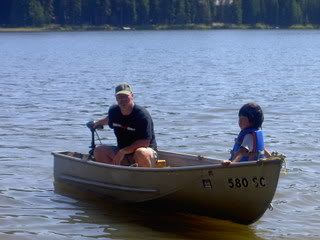 Eric and Paul enjoying a ride in the boat.
Patrick trying for that ellusive first catch.
Patrick finally caught his first fish--a whopper!
Card games are essential. Here Paul plays "Speed" with my nephew.
Best Friends. Kim dries off her dog, Wooly Bear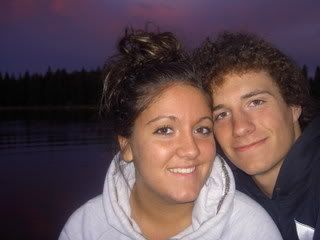 William with his sweet girlfriend under a beautiful sunset.
Lizzy with my niece.
Proof that I really AM a treehugger--yes, Conservative and treehugger DO go together.
Okay, so James had to work and did not come to the cabin but I wanted to include a picture of him too. Here he is with his wonderful girlfriend.