Patrick started kindergarten today. This is the first time I have not had a baby and/or toddler and/or preschooler home for 24 YEARS!
Right now I'm not sure how I feel. If Vu wasn't coming home in a few weeks I would feel very sad. But since Vu is coming home, I feel anxious to get lots and lots of things done before he arrives. I have already begun list after list of projects and to-do lists.
And yet, I miss my kids when they are gone. I wish I could choose a part-time school option. I've done homeschooling and public schooling both, I feel there are as many positives to negatives for each, and I just wish there were some happy medium.
Melancholy is probably the best word to describe how I feel today.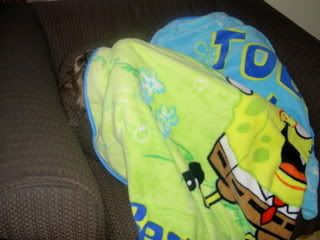 Here's Patrick--ready for his first day of school. Yeah, right.
William and Patrick started school today.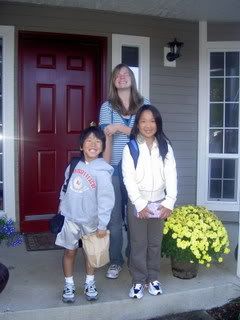 Lizzy, Kim and Paul started school yesterday. Today Paul asked me when it would be Winter Break.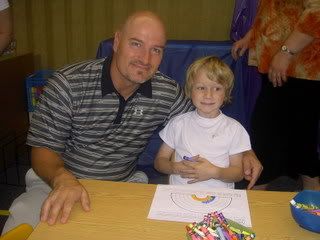 Patrick and Eric on the first day. Patrick came home and told me, "I didn't even get sent to the Principal's office!" Let's just hope he can say that for a long time! Patrick made a new best friend named Anthony. He told me Anthony didn't really say much and that makes sense since Anthony only speaks Spanish!