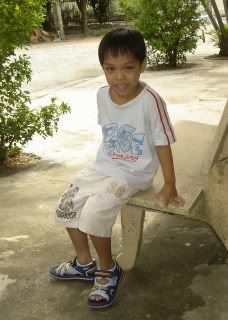 Here is Vu, sitting on a bench just waiting for us to come and get him!
We received our update on Vu. We only receive these every three months so it is a very exciting day! We are told he likes to have a snack of cookies, candy and yogurt. (A boy after my own heart FOR SURE!) He is learning to say some English words including "mom" and "dad." That made me smile :-) He is doing well in school and gets along well with his peers. And here is the best part:
Under the "Permanency Plan" of the report it says he has been matched to our family and THEN it says words that made me cry: HE IS WAITING FOR DEPARTURE.
Any day, we are expecting our DOJ approval (Vietnamese Department of Justice). After that, we will hopefully travel in about seven weeks.
Come on paperwork! We have a son who is WAITING FOR DEPARTURE. And so are we.