Yesterday was bittersweet. The surprise party was full of friends and and laughter and reminiscing, but there was someone missing and his absence was heavy. Past years, when Joe wasn't actually present at Will's birthday, he always called--but the phone was silent this year.
It gives me a sense of what all our holidays and celebrations will be without Joe--happy excitement . . . with a dull ache and emptiness.
It is the same with our adoption. We are so excited to finally bring Vu home but we are also very, very sad that Joe is not here to meet his new brother. Joe loved "the little kids" and almost every family picture has Joe holding one of them in his arms. When they were together he would wrestle them, play video games, tease them and call them funny nicknames.
Joe would have loved Vu. Vu would have loved Joe.
But as I said, the party was not just sad, it was also happy and fun. I'm sure from the outside, nobody even knew how sad we were on the inside. Here are some pictures: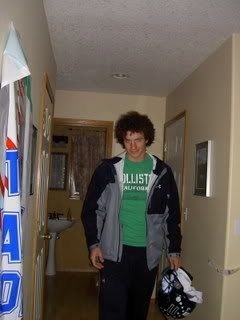 Surprise!!!! Will said he was wondering why the house was so quiet when he came in. Our house is NEVER quiet!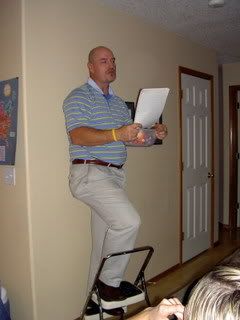 Eric giving a quiz on Will's life and throwing candy for prizes. We were amazed how well his friends know him but many have been friends since kindergarten.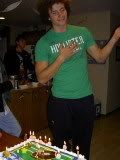 A little speech before blowing out all 18 candles.
HAPPY BIRTHDAY WILL!!!!