I promised I'd help my mom get some pictures up, so finally as I sit here waiting for 5:45 to come around, I'll put them up.
One hour until we leave to go get Vu. ONE HOUR.
It's unbelievable.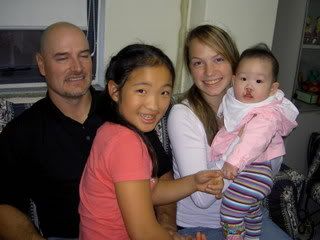 Dad, Kim, and I. The baby is the child in current care of Kim's foster mother.
Kim, her foster mother, and Mrs. Lee.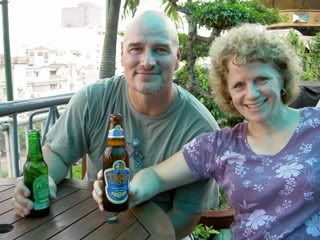 Mom and Dad at the resturant on top of the Rex hotel.
Crossing the street. This is one of the few cross walks that has a light!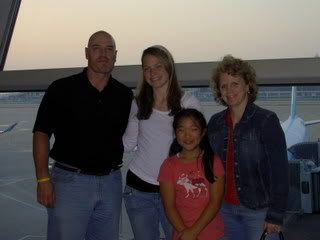 The airport in Seoul. This was right before our take off for Vietnam- and we slept the whole five hour flight!