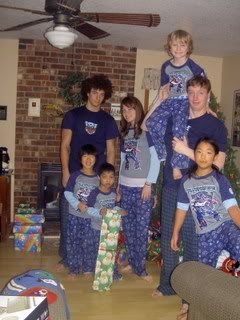 I told all the kids I wanted a picture before they could open presents.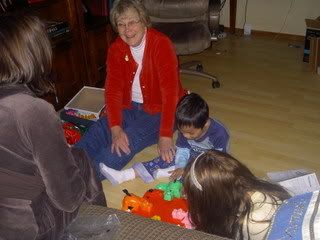 My mom seems to be enjoying "Hungry Hippos" as much as the kids.
We love James' girlfriend S.
Here's Lizzy's boyfriend--Mater from "Cars". We hope she sticks with this guy for a long time. She's not allowed to date until after she's married. An arranged marriage of course!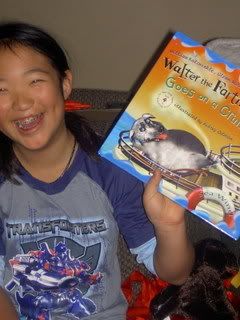 The kids get a new book every Christmas and birthday. Here Kim gets the latest version featuring Walter The Farting Dog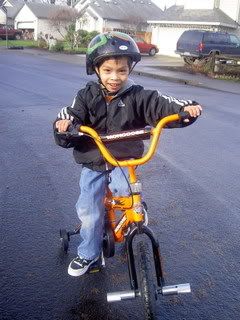 Another satisfied customer--after initial disappointment that he didn't get a DS like some of his siblings. The kid's already taken with video systems. Sheesh!
Time for a lesson in making Creepy Crawlers. A blast from the past for Will.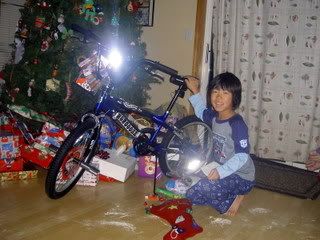 A shiny new bike for Paul. Notice the snow that Santa leaves every year?
After my recent retelling of our "Woody" Christmas and the fact that Paul eventually left his on a vacation, Santa sent me a new one! He's not quite as big as the first one but he does talk :-)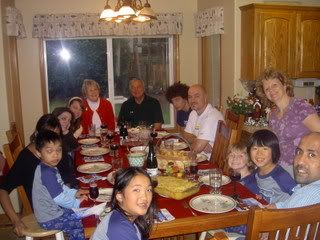 Christmas dinner. Yes, I let the kids stay in their p.j.s all day on Christmas.