It's been a busy week but a great week.
There are times in my life when all the planets seem to be in alignment and all the kids seem to be doing well; nobody's in crisis, needy, or stressed; everyone is just enjoying life and I can fall into a blissful motherhood sleep at night.
Eric's back is finally recovering and all my sick kids are now well. Life is good.
Paul at basketball. Isn't he cute?
Playing in the rice bucket--messy but fun on a rainy day:
Samuel de Champlain--Kim preparing for a big speech.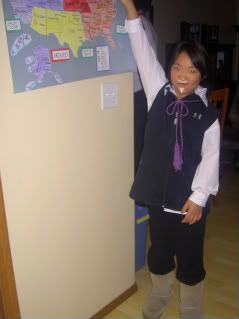 The patient--holding the con and looking fit and trim by sucking in his cheeks.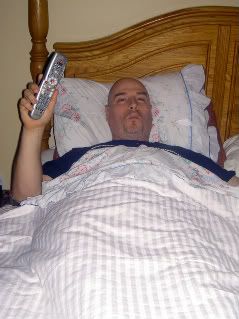 Five kids eating popsicles, acting silly, trying to pretend it's a warm day: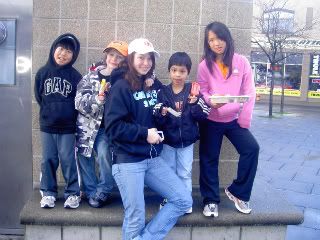 Patrick and Vu start swimming lessons. Vu is like a fish in water. Patrick was scared and Vu was excited!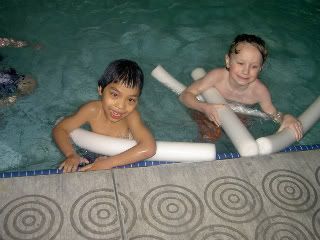 Paul starts piano lessons. After three years of violin he wants to have a try at piano. He's a musical kid.
Will showing some school spirit by picking out the fro! Yes, that hair is real! No, I do not know where he gets it!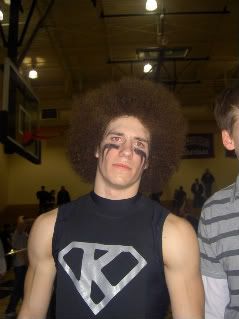 Spending some time with James, my oldest, at a basketball game.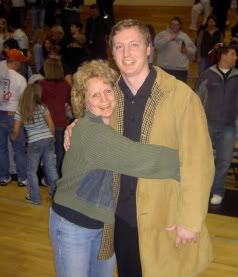 Lizzy turns 15! More on the party later!
Baseball season is here! We are a baseball loving family. It doesn't get any better than this!