We let everyone sleep in today then hit the other side of Disney—California Adventures. It was hot and crowded and we only fit in two rides before lunch—the new 3-D Toy Story ride (yes, I said hi to Woody) and Soarin' Over California, which everyone loved from the oldest to the youngest.
By then several of the little kids were already hot and tired and just wanted to go back and swim so Eric volunteered while the rest of the clan broke into groups.
It is great to be traveling with so many but in order to make it more do-able we break up. This means I only get to spend minimal time with some people and it's hard to be so close and yet so far—I feel like I am always missing out on something with someone yet I don't know how else to make it work.
The afternoon included more swimming (can someone please tell me why we drove all this way to spend so much time in the pool?) and then I took Kim and Vu and went out to dinner with R and her daughter N. We have been friends for 25 years, since Germany days, and she is one of those people I can go long periods without seeing, then feel like it was only yesterday and just continue where we left off.
R and N had met us at the LA airport when we had a long layover coming home from Vietnam. They were amazed how far Vu has come in only nine months. I am reminded that indeed, it is almost miraculous. Vu remembered every detail of meeting R and N including their gifts. The kid has an amazing memory!
After dinner it was back to Disneyland where we had time together with just our eight kids (7 plus James' girlfriend) hitting the big rides and staying until midnight.
I am very afraid for the day Paul and Patrick learn to drive—they like the adrenaline rush way too much--the faster the better! Yikes!!! After each fast ride Paul would be grinning ear to ear and Patrick would shout out, "SAWWEEEEEET!"
We left with very tired but smiling kids.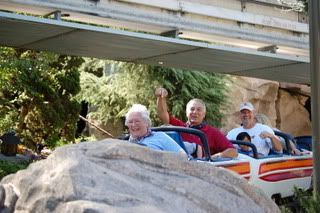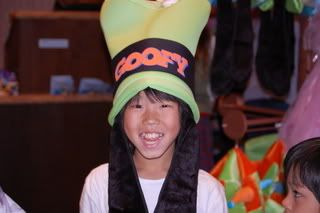 My Mom, my sister Texas and my other sister's (Nicole's) new baby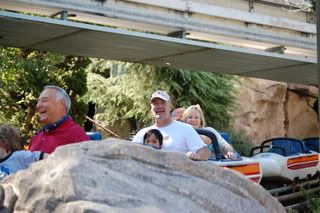 Showing the Dream Passes--James has lots of practice pushing strollers--I am so SO glad we brought the stroller!