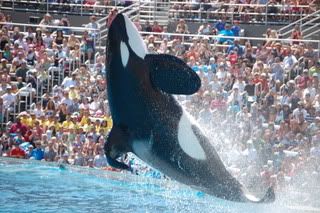 I wasn't so sure it was going to turn out well as the first couple hours I heard more than one child say they just wanted to go back to the motel and swim.
The mood of the morning: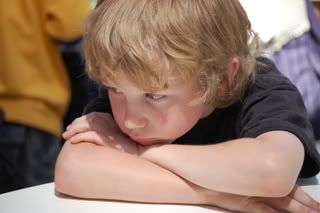 It was hot in the morning and esp. so as we sat through Shamu's tricks. We were in the soak zone hoping for some refreshment but disappointed when we did not get one drop of water. Near the end Patrick looked over at Vu and with jealous disgust demanded, "How did YOU get so wet! No fair!"
I looked over and Vu's hair and face were dripping with sweat. After laughing my head off I had some mercy and put one of my aunt's homemade neck coolers on him—those things are awesome!
After that they found a show where they did indeed get VERY wet! They all loved it. I sat up top snapping pictures. Someone had to protect the camera you know!
Before: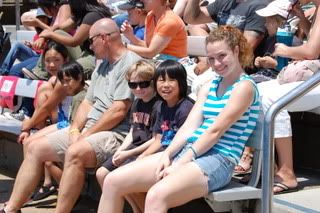 During: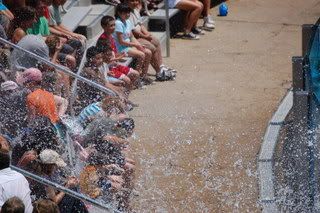 After--cooler and happier, here holding starfish: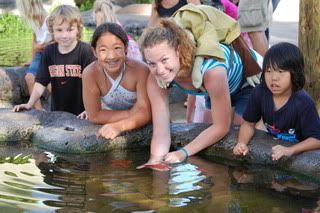 The highlight of the day was feeding and petting the dolphins. Lizzy said it was in her 'Top 100 Cool Life Experiences.' Next time I think we are going to have to pay for a swim-with-the-dolphins experience.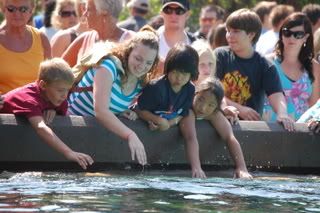 The playground was popular, we hit a couple rides, a few more shows (dolphin show the all around fav with the Cirque de acrobat my personal fav) hit the gift shop (of course) and went home tired and ready to pack up for the long drive home tomorrow.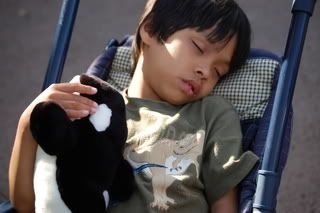 It ended up being a great day with many special memories.