There's a lot you don't know about me. For instance, did you know I'm also a professional singer and actress? My stage name is Reba McEntire. I get asked quite often for my autograph.
I'm also a runner. Sometimes I even run marathons including one I just finished. It's hard to run long distances, sweat dripping into my eyes and searing back, leg and foot pain . . . oh the pain! Most marathoner's claim a feeling of ecstasy after running. I just feel exhaustion.
During a vacation I fall behind in my running schedule so upon returning I usually start off running hard--marathon training. I will even get up early in the morning to start training and continue on until it's dark.
Here's some pics of my most recent marathon--
Running to get new running shoes--for myself and the crew. Also running to get school supplies, school clothes and soccer cleats. I logged a lot of miles.
Ran up to the cabin again:
Kim and Paul take out the boat all by themselves for the first time ever:
Paul caught a whopper:
He learned to clean fish--Patrick is helping but check out the glove he is wearing--city boy that he is!
Signed up four kids for soccer and one for volleyball. Ran to the bank to transfer money into the checking account. How much money have we spent on sports over the years? Wait a minute, don't tell me! I don't want to know!
Applied for and was accepted into the University's School of Social Work. Hooray! I'm really going to do it! I'm going to FINALLY finish my bachelor's and then my MSW so I can work in international adoption! EVERYONE will be invited to my graduation party. Don't go out and buy a gift yet--I probably won't be graduating for another 20years.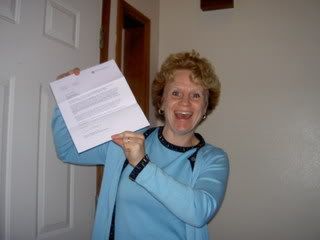 Ran to Home Depot on an hourly basis for a week solid while Eric and Will remodeled the bathroom. Check it out! Don't you love those fish I painted on the walls years ago?
Before--Patrick painting over the fish:
After--new tile, counters, mirrors, the works! The walls are now a pretty green.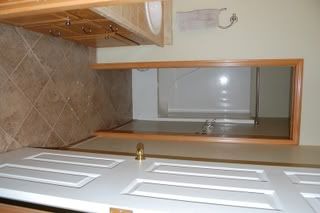 Ran to the store to replenish all food, water and toilet paper supplies (here Bottomless Pit Will has a snack):
Ran kids to get haircuts. Patrick and Paul got faux-hawks. Patrick looked at Paul's with awe and wonder and very slowly said, "Paul . . . you . look . like . a . REAL . Korean . boy!" Some of his friends don't even recognize him!
And just for the record, I really DID used to be a runner and I have taken it up again. Here I am:
Okay, I don't have any pictures of me but I really am running again. Really. When we got back from vacation I stepped on the scale and couldn't believe I had lost seven pounds! Then, I stepped off and realized my kids had played with the dial and I had actually GAINED poundage so yeah, I've started running again.