Today is the big day. The day to vote! In our state, there is a stand-off between two people running for chief household CEO--chief cook, janitor, grocery shopper and bottle washer. The two opponents are running non-stop negative ads and it's hard to know what to believe. Perhaps we should do some fact checking . . . .
First, meet the candidates:
Mrs. Crazy claims to fulfill the duties even while camping: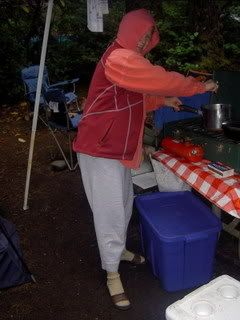 (her opponents argue she should not be trusted or voted for--if for no other reason than the fact she is wearing socks with sandles. Ohhh!)
Mr. Crazy claims to be the only one who ever BBQs or bakes:
Fact check--guilty as charged.
The incumbent claims that her opponent is a former CIA, KGB, ABC and XYZ:
Fact check--the opponent did spend several years working for the White House but his duties there are top-secret. Says Mr. Crazy, "I could tell you but then I would have to kill you. And I don't want to do that because then I would have to go to jail and then I couldn't continue on with my new, more exciting life as an ATM."
Mr. Crazy claims that his opponent has a wild side and stays out long past midnight.
Fact check--the incumbent admits to some late night parties on at least two occasions including the midnight launching of both
Harry Potter
and
Breaking Dawn
: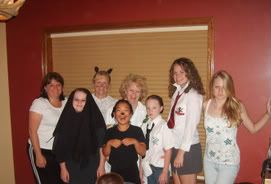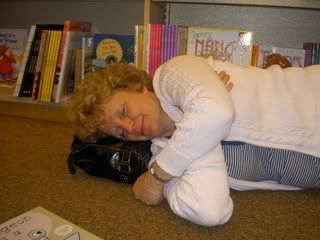 The incumbent has accused her opponent of too much hunting and fishing while the opponent claims he is simply trying to provide virtual meat in his duties of entertaining his father-in-law: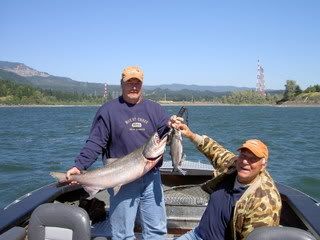 Fact check: Both parties admit that hunting and fishing is really just an excuse for a bunch of guys to get together to burp and fart in peace.
The opponent claims that the incumbent tricked him into signing stacks of paperwork and large checks. He thought he was signing for a boat to be picked up in Vietnam.
The incumbent claims her opponent simply needs to turn up his hearing aid and that she said "boy" not "boat."
Fact check: Both agree the outcome was much better than a boat: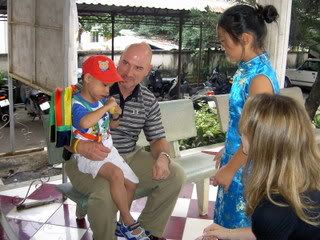 Besides, the incumbent says her opponent already has a yacht.
Mrs C has accused Mr. C of having a close friendship with and even being related to Rush Limbaugh. Mr. Crazy has accused his opponent of being a liberal tree-hugger and his TV ads show this picture as evidence:
Our fact checks show that Mr. C is not related to Rush Limbaugh but he is a distant relative of George Bush and while Mrs. Crazy does love trees and gets very upset when her favorite trees start out with a trim and end up with a cut-down, she is not a liberal, she is a simply a very conservative, liberal, independent thinker depending on the topic and there is not enough space on this blog to go into her complicated views.
Mrs. Crazy states she has more job experience as a snowcone holder: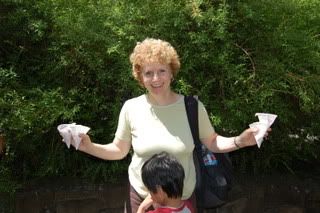 Mr. Crazy counters that his duties as a human stroller have cost him three inches and three back surgeries: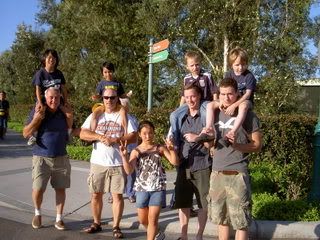 Fact check: Our sources reveal that all of the above are true.
UPDATE! The incumbent has decided to concede the election to her opponent. She will pass on the title, duties and responsibilities of janitor, cook and chief bottle washer to her opponent--Mr. Crazy.
URGENT URGENT UPDATE: Mr. Crazy has decided to concede the election back to Mrs. Crazy. He has decided he would really rather spend more time golfing than cleaning.
FINAL UPDATE: Mr. and Mrs. Crazy have decided to BOTH decline the title. Instead, they have decided to employ underage minors in the work to be done: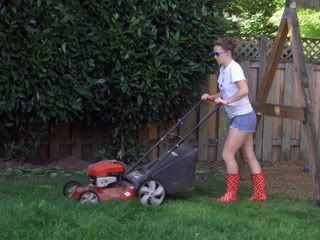 Both Crazy's pledge to work together to ease the financial crisis facing our country, and Mrs. Crazy is taking an idea from her Irish roots and The Blarney Stone.
Mr. Crazy has not yet accepted the nomination (tho Mrs. Crazy assures us he will) and Mrs. Crazy is accepting all donations for their food, water and college accounts.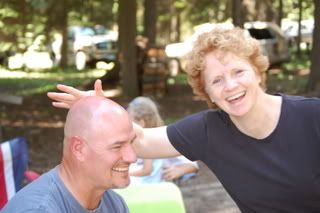 MAKE A WISH--ONLY $1,000 per wish.