Sixteen inches of snow and six days with no internet or phone--partly from the snow, partly from me trying to play "Tech Support Specialist" and messing it up more! Oops! As I wait for the sugarplums to dance in little heads, some catch-up:
Snow, snow and more snow!
Kim and Paul have a snowball fight with the neighbor guy--my kids thought it was all in fun but I have a feeling my neighbor was getting redemption for all the baseballs hit into his yard!
No internet or phone so--act crazy in the snow!
Gingerbread house: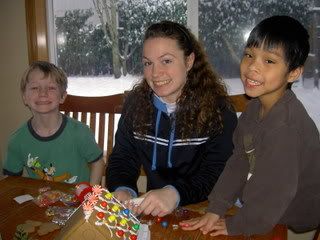 Watching "Home Alone"--the little boys had never seen it and thought it was hysterical!!!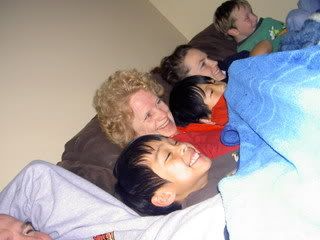 Candle light service Christmas Eve:
Opening a gift Christmas Eve:
The Christmas Elf comes once again! Super Mario theme:
Cookies for Santa: