We've been letting her go on group dates but I think after tonight we're going to change our dating rules.
We had some neighbors over when Lizzy was getting ready for Winter Formal. When she walked down the stairs and out of the house ALL the neighbors agreed we are in BIG trouble!
Instead of allowing her to date when she is 16, just weeks away, we have decided she can date AFTER she gets married. And she can't get married until she is 30! An arranged marriage of course!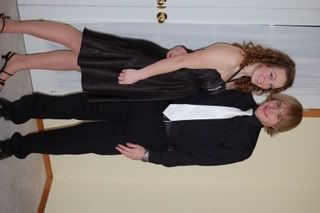 As much as we are not ready for Lizzy to grow up, we really like her friend--G4.
Lizzy's friend won the limo in a drawing and invited Lizzy and G4 along. Fun!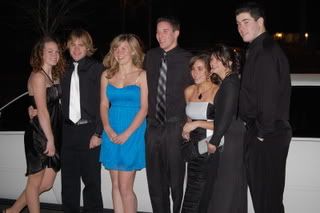 Having a girl after three boys is a completely different experience. Ever since the dance, Lizzy's father has been spending large amounts of time on the computer Google searching "all womens' colleges," "all womens' colleges on deserted islands," and "nunneries."