We had such a great time in Texas! No hurricanes or spiders the size of my head--but I do believe they exist! As I sit here pondering our great visit I am reminded of the importance of visiting those I love--in their own space.
Luckily, my sister comes here fairly often but I haven't been there in years. And it really hit me this time--there are profound aspects of their lives I can't experience from here--meeting their friends, watching their sports, attending book club with neighbors. Seeing those I love in the comfort of their own home brings me the simplest of pleasures: watching my niece work on a pioneer project, my nephew celebrate a win in flag football (against my sister and me) or my other niece loading up all the little boys then driving off to Sonic for an ice cream treat.
I don't get to see these things when chatting over the phone, through e-mail or even when they visit me here.
It's the difference between 2D and 3D.
3D is way cooler than 2D.
My kids couldn't get enough of this:
My nephew ready for lacrosse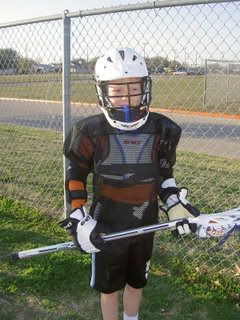 My niece and kids on the train: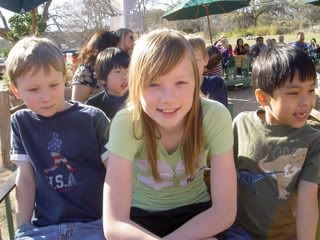 My nephew's teacher lets her class use these cool balls instead of chairs:
Lasertag birthday party:
My sister and her husband with a talent for making us feel at home. Seriously, my kids could do ANYTHING and it wouldn't bother them. Patrick spilled a big bowl of cereal and he came upstairs to me and said that Auntie could clean up ANYTHING and she didn't even CARE and that is why she ISN'T just an Aunt, she's an AUNTIE: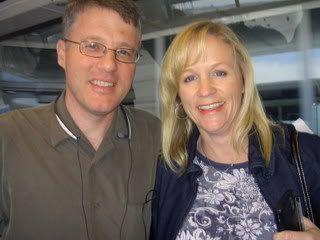 How to have the best flight ever--call me a bad mother but I sure enjoyed reading an ENTIRE book AND taking a nap: