I have two posts of substance being constructed at present--written in my brain which means by tomorrow I may not remember. One is my best advice for parenting newly adopted children and the other is anger in adopted children.
Time is my nemesis, today will be filled with a special day with my godson (we are going to a new museum), a birthday dinner for Kim, and writing a paper about the movie
The Constant Gardner
. Have you seen this movie? It is set in Africa so would be of special interest to those adopting from a beautiful continent with beautiful people.
Today you get a post which was already written--I've now added pics. It continues on with the menu idea (still working well). I keep a running grocery list that ties into my menu plan and yes, I let my oldest do most of the grocery shopping which is AWESOME!
Here's what we had last Sunday for dinner:
Here's what it really looked like:
LOL, actually, I didn't take a picture but roast chicken is so easy to do in a crockpot or roaster pan or even a cake pan in the oven. I just cover it with salt, pepper, garlic and onion powder. Yum!
Lizzy made this cake: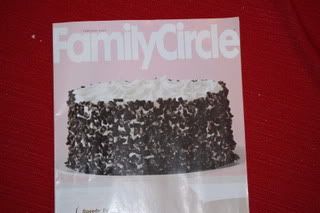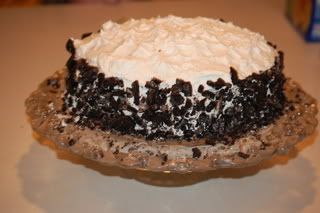 Angel biscuits--you bake some--
and freeze some, uncooked, for later. They can be taken right from the freezer and baked.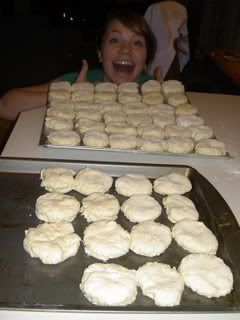 Here's a recipe for
ANGEL BISCUITS
.
My recipe is slightly different. I use 2 cubes of butter and no shortening. I also use 3 teas. of baking powder and only 1 teas. of salt.
I double the recipe, bake half then freeze half, already cut out. I freeze on cookie sheets, then, once frozen, put in ziplocks. I bake frozen on cookie sheets at 400 about 20 minutes. These can make the simplest meal yummy!
On Tues we had my sister's
Chicken Pot Pie recipe
. Best EVER! Use leftover chicken from Sunday. It's easy with Pillsbury pre-rolled crust (in the refrigerated section by the canned biscuits). You can also make two and freeze one for later--freeze uncooked. I use all frozen mixed veggies and no potatoes.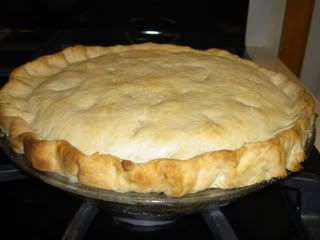 On Thursday we had my Mom's chicken noodle soup.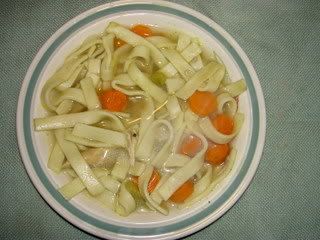 I used Sunday's chicken carcass to make the broth. I did not have any Reame's frozen egg noodles--they make it esp. good.
My sister already posted the recipe so I will cheat.
Click here
. You can also make the noodles homemade. It's a lot of work but a fun family project. My MIL is the queen of homemade noodles!
Hopefully a post of substance soon!