"
Delight yourself in the Lord
; and He shall give you the desires of your heart."
Psalms 37:4
Happy 12th Birthday Kim! You are a delight from the Lord, a precious blessing. Your laughter adds joy to our lives and your cuddles bring warmth to our hearts. Watching you blossom has been a wonder to behold! God has a very special plan for you and we are blessed, beyond measure, to be your parents. Seeing your smile everyday is a gift! We love you so much!
We had a very successful slumber party. I consider "successful" to mean the girls were all asleep before midnight. It took me 25 years but I've finally discovered the key:
Key #1) Have it on a Friday night, at the end of the week when the kids are already tired. THEN (key #2) take them swimming for two hours: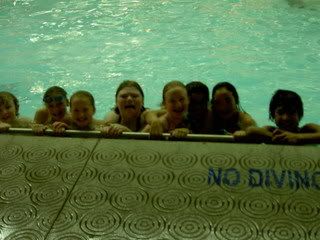 Open presents:
Tye-dye shirts: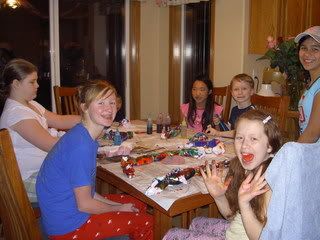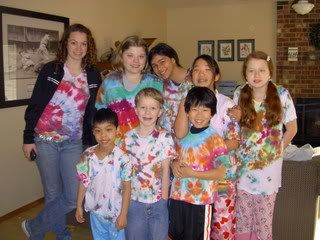 Eat cake and pizza: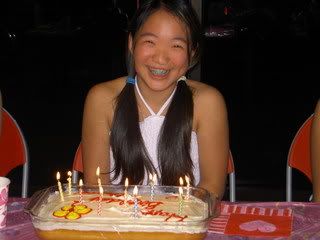 watch a movie, then watch TIRED girls quickly fall asleep!
I'm not getting older! I'm getting smarter! (Although it doesn't say much that it took me 25 years, and hundreds of slumber parties, to figure this out). It's birthday season around here! I've got some catching up to do!