School has been tough since I returned from TX, mostly because it's the end of the term but also because we have a big group project (and I do not like group projects!!!).
Usually, I feel like I'm balancing things fairly well, only because I get so much help from my husband and older kids. But with more time away from home I'm feeling mother-guilt.
This is the third night in a week that the little boys have already been asleep when I got home. It really hurts my heart because I love tucking them in--and they love Mommy snuggles. I don't like being away from my kids! I don't want to miss out on anything! I find myself questioning whether this was really the best time to finish my degree.
Then again, I remember the day we pulled out of the orphanage gates in Vietnam and I looked up at the faces of those children remaining behind. Their forlorn looks are forever etched in my mind.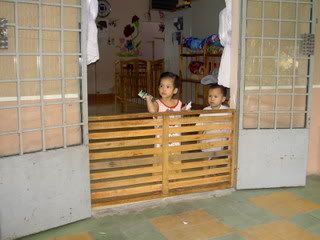 It's time. But it's hard. (For those who don't know, I'm finishing my BS, then will get my MSW and work in international child welfare and adoption.)
Sigh. This stinks. I even took pictures in hopes of waking my boys up but no luck.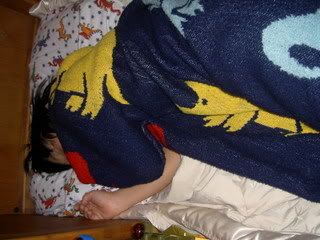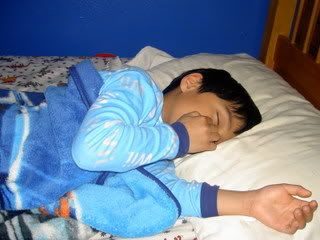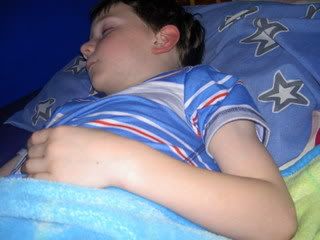 Note to self--in next life, finish college before having kids.