The kids were doing their Saturday chores and Vu was vacuuming the stairs. I could hear the vacuum for a long time and was quite impressed he was doing such a great job, especially since he used to detest the loud vacuum.
I finally went to check on him--new invention--the hair-do machine: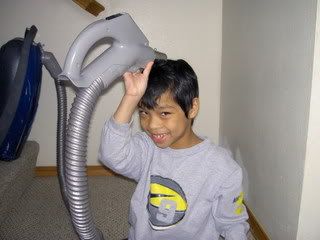 New hair-do.
Not sure how clean the stairs ended up--but his head was definitely dandruff free!