We've had a wild and crazy, fun-filled Spring Break. This means I am officially pooped out!
Ice skating--I thought the kids would last two minutes and they were still skating two hours later!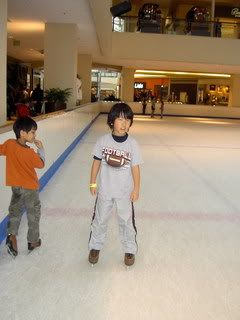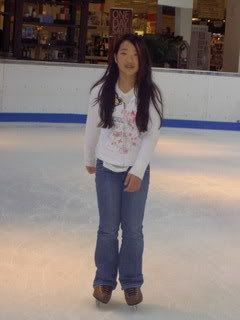 Swimming: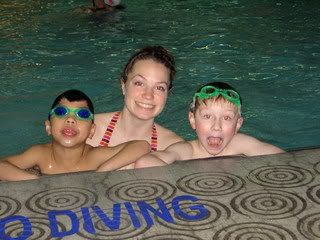 Patrick learning to ride without training wheels:
Hot board game of the vacation--Dogopoly--Fun! Now that we no longer have toddlers in the house (knocking over all the game pieces) I find I can actually enjoy games!
Spring Break is a great time to go bar hopping--monkey bar hopping--hitting several different parks in the same day:
Tennis:
A day at the mall with Grandma: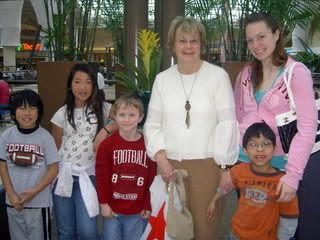 Clothes shopping for the three boys usually consists of some dear person bringing hand-me-downs, but since all three needed new swim trunks we made a special trip to Old N*vy and my three little guys had a ball buying complete beach outfits. The girls also bought new swimsuits and EVERYONE got haircuts. Now, that's what I call a productive day!:
Trip to the beach with Lizzy's friends to celebrate her birthday. It was FREEZING!
Which meant that we spent little time on the beach and lots of time at the arcade:
I'm tired! I also finished taxes. Please bring me Starbucks. Spring Break wasn't all work though. We also watched a bunch of movies and I read lots of books including
The Middle Place, The Knitting Circle, The Duggars: 20 and Counting
(thumbs up to all) and
American Lion
(too much detail but interesting--smart people would probably like it more than I did).
Hope everyone out in blog land is having fun! Now it's time for Spring Break to be over so we can all have a REAL break!