I will post about my consultants soon but I am so far behind on pictures, first Easter:
It's obvious Easter was in April because we were actually able to dye eggs OUTSIDE!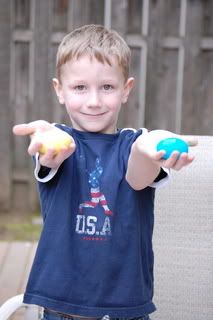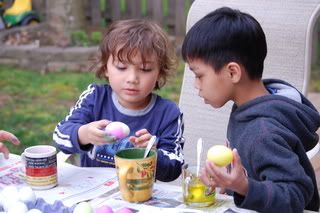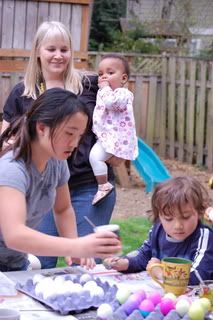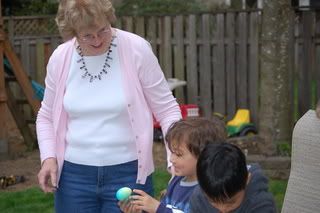 Easter Morning:
I'm pretty sure that in, oh, let's say about ten years, my nephew is going to hate this picture!:
My mom made Etame's dress and hat--can you tell Etame gets absolutely NO attention at all--none, zip!
Everyone loves having Will and James with us: