Okay, so, more detail on the outcome of my home makeover. It was good to look at our household as an outside professional looking in. It was good to contemplate organization and time management (and lack thereof) from a business point of view.
Some of my best solutions came from looking at what worked well in the past. I don't know why, but when summer comes or holidays (or adopting a new child or going back to college), I get out of good habits--which is one of the main reasons I was struggling--lack of good habits and routines that kept things organized. We lacked rhythm (and I'm not referring to the rhythm method--BTDT--
doesn't
work!)
The main routine I had stopped using was my weekly plan for the days of the week. You know how your Grandma used to say, "Wash on Monday, iron on Tuesday,"? She was smart. Instead of being stifling, it's freeing to only have to worry about that work on that day. I've used this plan for years and years and apparently, I still need to. This week went much smoother! I have tweaked the plans over the years but the one I'm using now is:
Monday: Household reorganization day--recover from the weekend--this means lots of picking up, putting away, general clean-up
Tues: Clean fridge, make grocery list, have personal shopper get groceries (ie teenager), clean purse, resupply snacks in purse and car, charge phone, clean and vacuum car.
Wed: This term I have classes most of the day so when I am home we just pick a craft/reading/sewing/cooking project and have some nice time together. Wed used to be my laundry day. I do laundry every day but I would do all the extra stuff like sheets, mending, delicates. Now, I just never mend and never change my sheets. That is a joke. Sort of.
Thurs: Errands, playgroup or outing with friends, clean bathrooms, 30 minutes working on garage or yard.
Fri: Desk day--bills, banking, e-mails, phone calls, 15 minutes on taxes (you would be amazed how much this helps come tax time!), journals (write in 1-2 of the kids' journals), write thank-you notes, send cards, wrap gifts, everyone spends 15 min. cleaning their bedrooms.
Sat: Hour of power!!! I love it, the kids hate it! Everyone spends 45 minutes doing chores (and if they didn't clean their bedroom Friday they do it now--hence HOUR of power),household repairs, lawn mowing, sports games, kid maintenance (this means baths, washing hair, clipping nails, haircuts, good flossing by mom).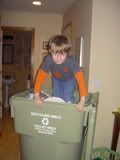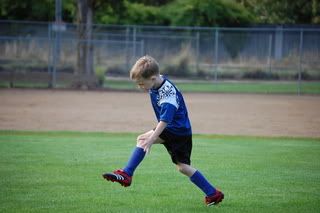 Sun: Church, family, friends, relax, organize week, dates with hubby or kids.
Here's my one rule--if it doesn't get done on the scheduled day, it doesn't get done 'til the next week; otherwise, I would just be overloaded by the end of the week. I don't get all of this stuff done every week, it is just a general guide to implement triage as needed!
Weekly routines--they work!