My first-born turned 26. Where did the time go? I can tell you, I don't regret a single moment of the life I've spent with him--the sleepless nights, all the ear infections, climbing into our bed in the middle of the night until he was about 10--or so it seemed, the midnight talks as a teen.
James has always been a man in a little boy's body--only now he is no longer a little boy at all--just a man. He is the kindest person I know and loving, funny, smart, and hard-working on top of it. I love him more than life itself.
I was so young when I had him that people often thought he was my brother and not my son. When Eric and I would go in for parent-teacher conferences the teacher would look at us in disbelief and finally, after a shocked pause say, "Are you James' PARENTS! You look so YOUNG!" (I can assure you, that doesn't happen now when we go to our younger kids' conferences and in fact, the day is probably approaching when a teacher says, "Are you the GRANDPARENTS??? LOL!")
Anyhoo, despite having parents who were young and dumb, James turned out to be an awesome guy! I am so proud of him.
Eric, my dad, and Will took James out fishing and here James recounts the big fish that got away:
Then, we went out to the local sports bar with the big kids of which Lizzy is now considered :-) (She used to always fall into the category of "the little kids"--they're all growing up too fast!)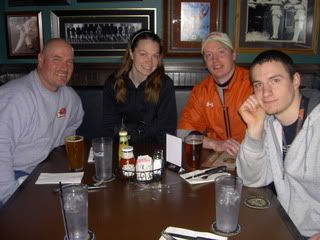 Wrestling session with the little kids when we got home: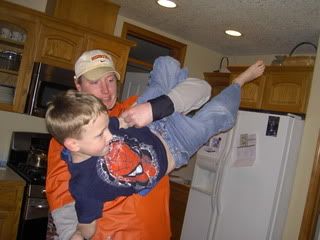 Cake:
And then presents--with plenty of help: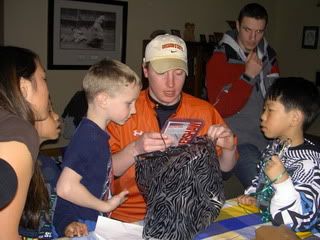 And since Glamour Girl couldn't join us for the party I will at least include a pic of her with James: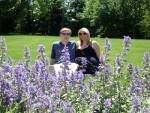 Happy Birthday James! I love you!!!!!!!!!!!!!!!!!