One of the highlights of our year is a big campout with lots of other adoptive families. We have several group activities and lots of kid activites plus there's time spent talking and laughing and reminiscing around the campfire. We've met some of our best friends at the yearly campout--some from as far away as New Hampshire. It's cool to be surrounded by families just like ours.
Fishing:
Lightsaber Fights: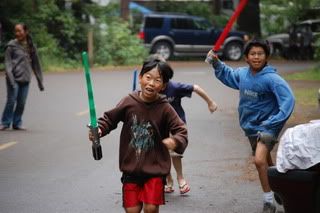 Pinata Fun:
Crafts--Including Pet Rocks:
Revenge from our Duck friends always happens at the campout (we give them a Beaver surprise at their Christmas party). Here, Lizzy decides to try some of the Duck Droppings--yummy!
Time at the Beach: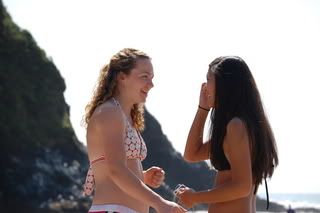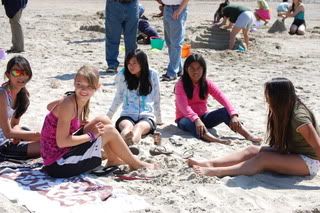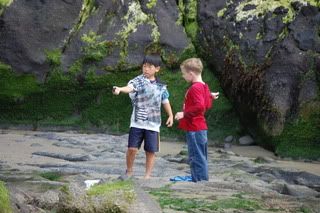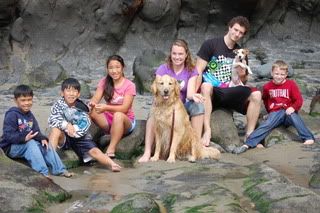 Family and friends. It doesn't get any better than that.