My sister Texas (aka Amber, aka Martha Stewart) knows how to throw a party!
Here, my sister makes the sweetest toast comparing marriage to a box of chocolates where she ended up with the best chocolate covered carmel in the box.
For her 20th Anniversary she put on a true cowboy hoe-down! My horse riding, cattle ranching, true American cowboy Grandparents would have been so proud!
Our family can get a little wild so it's best to post signs like this:
Ha-ha! That sign actually came from the Pendleton Round-up years ago but we still get a kick out of it and my sister has it hanging in the bathroom at her cabin.
Lots of family and friends came running for a GREAT time, including Paul and my nephew!
Our older boys weren't able to make it. Sometimes I wish they were jobless bums.
But we still had fun!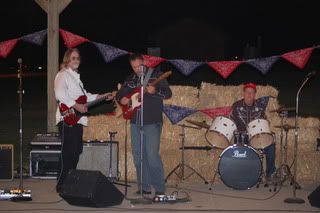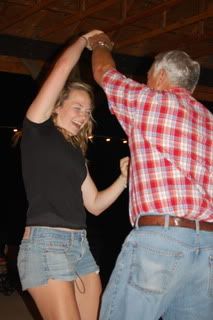 It's always fun to see my dad:
And to hang out with my other dad too--and my mom and lots of nieces, nephews, and cousins!
This cousin is a HOOT!
My photography skills are improving!
Uh . . . maybe not.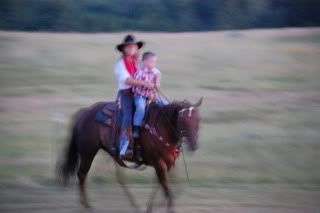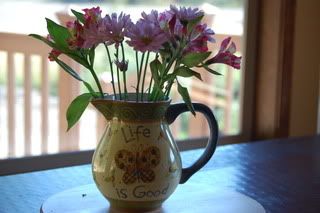 Life Is Good.
Especially at my sister's cabin with family, friends, music, and laughter.